Cupcakes may come in different flavors but nothing can beat chocolate cupcakes.This eggless cupcake recipe is very easy to prepare and bake.The cupcakes are very soft and moist inside. And the most beautiful part is, if you follow the instructions properly ,you will never have crack tops,it comes out perfect.You can do frostings with your favourite frostings.I prefer ganache and whipped cream frostings.So now you can treat your chocolate lovers with this easy recipe of chocolate cupcakes.Home-baked cupcakes are always the best.Now you don't have to buy cupcakes from store,just bake them at home.
Recipe for Eggless Cupcakes

Ingredients
All- purpose flour /Maida – 1 and 1/2 cup
Cocoa powder – 3 tbsp
Coffee Powder – 1 and 1/2 tsp
Baking soda – 1 tsp
salt – 1/4 tsp
Refine oil – 1/2 cup
Vinegar / Lime juice – 1 tbsp
Castor Sugar – 1 and 1/4th cup
Hot water – 1 cup
Vanilla essence / rum essence – 1 tsp
Instructions for Eggless Cupcake
Add coffee powder to the hot water and dissolve it properly and let it cool completely in room temperature.
Now take a mixing bowl and sieve from the dry ingredients all-purpose flour,cocoa powder,baking soda and salt to avoid lumps.
In another mixing bowl,mix all the wet ingredients- coffee solution,oil,vanilla or rum essence,lemon or vinegar and lastly add the castor sugar.Blend with an electric beater till sugar dissolves.
To this wet mixture now add dry ingredients in batches and mix properly to get a smooth mixture.
Meanwhile preheat the oven to 170*C for 10 to 15 mins.
Take a muffin tray and line the cupcake liners.Now pour the prepared batter till they are 2/3rd full.
Once the oven is preheated,bake it for 20 mins (depends on size).
Once done,let the cupcakes cool down before frosting.
 Showing  below two frosting ideas,one with whipped cream and the other with chocolate ganache.
I have personally made dozens of cupcakes with this perfect recipe.Hope you all will bake too and share your feedbacks in comments below.Also if you have a food blog share your link ,would like to know you more.Before baking if you also want some baking tips,then check here.
Dear visitor,thank you so much for visiting this space,hope to see you again and do try this wonderful eggless cupcake recipe and amaze your chocolate lovers at home.
Hey friends click the pic below to show me some love as my blog is nominated for "Best upcoming Blog" in INDIAN BLOGGER AWARDS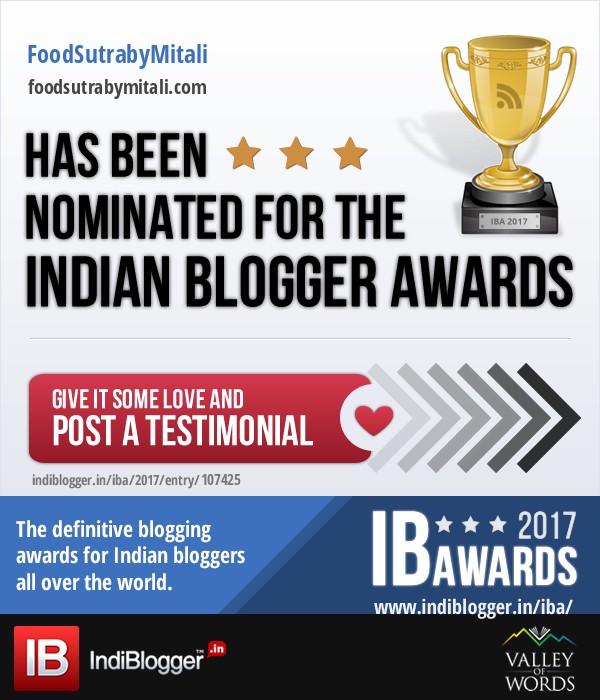 Try this amazing stuffs for baking and decorating cupcakes.
MUFFIN TRAY
CUPCAKE LINERS
BAKEWARE SET

                                                         HAPPY BAKING!