Achari chicken, when you hear the name, don't think I will put achar in a chicken gravy. Achar means pickle. Achari Chicken is a very easy chicken recipe.Very common ingredients are used in this recipe, which is always present in our kitchen. Spices are the key ingredients of this recipe, they give the real punch to it. There are key ingredients which give you that achari (pickle)taste.
Recipe for Achari Chicken
Ingredients  
Chicken – 800gm (medium size pieces)

Onion – 2 medium finely chopped

Refine oil – 4 tbsp

Turmeric powder – 

1tsp

Red Chilli Powder – 

1tsp

Salt – to taste

Onion seeds (kalonji)- 1 tsp

Fenugreek seeds – 

1tsp

Fennel seeds – 

1tsp

Plain curd – 300gms

Ginger garlic paste – 2 tbsp
Instructions
Heat kadhai, add oil to it.Once the oil becomes hot, add the chopped onions to it and fry it till golden brown.Then add the chicken to it and fry it for around 2-3mins.After that add ginger-garlic paste to it and nicely stir it.Add salt, turmeric powder, and red chili powder and fry the chicken for around 10 mins.
Now add the plain curd (whisk it properly ) to it and let it cook for 10 to 15 mins till water is absorbed from the chicken in medium flame.
The chicken is almost tender by now. Add onion seeds, fenugreek seeds and fennel seeds to it, stir well and put the lid and keep it for 1 to 2 mins.The chicken is now done, garnish it with coriander leaves and it is ready to serve hot with plain rice.
These  are the key ingredients of the recipe :
Hey friends click the pic below to show me some love as my blog is nominated for "Best upcoming Blog" in INDIAN BLOGGER AWARDS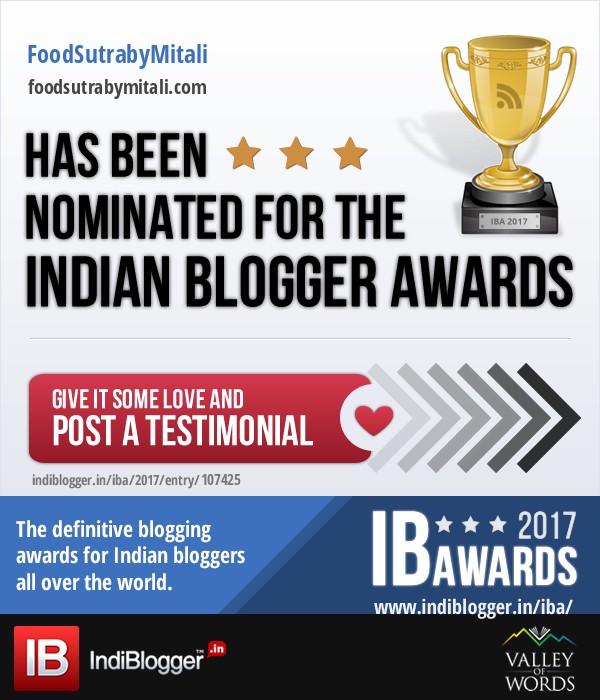 Dear visitor thank you for visiting my blog.Do try this easy recipe and share your valuable feedbacks in comments below. If you are looking for similar chicken recipes, then try this Mughlai  Chicken recipe